Bordeaux
Haut-Benauge
In the early 20th century, Joseph Robert and a group of winegrowers from the Benauge region decided to create one of Gironde's first wine syndicates. They determined that the Haut-Benauge appellation would be exclusively for growers in the following nine communes: Arbis, Cantois, Escoussans, Gornac, Ladaux, Mourens, Saint-Pierre-de-Bat, Soulignac and Targon. The name is taken from the Château de Benauge domain.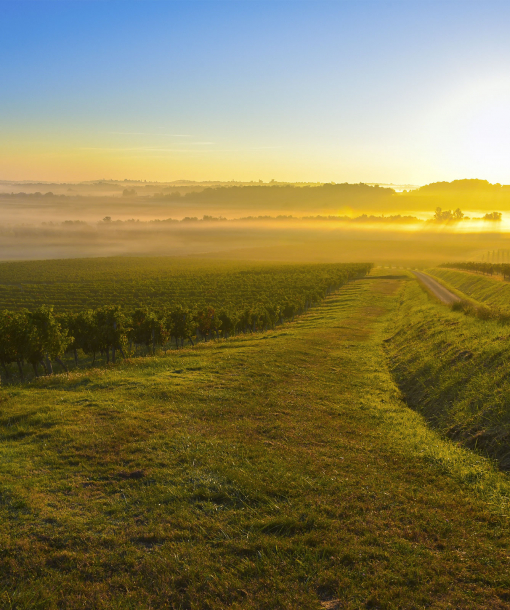 WINE FLAVOUR PROFILE
Haut-Benauge white wine is drunk "young" for its fruity notes, slight acidity and floral aroma. It often accompanies oysters, fish, and goat's cheese or sheep's milk cheese. The sweet white wine has dried and candied fruit aromas with a long finish.
GEOGRAPHICAL POSITION
The Haut-Benauge appellation is between three others: Entre-Deux-Mers, Premières Côtes de Bordeaux and Côtes de Bordeaux Saint-Macaire. It's on the Entre-Deux-Mers geographical bedrock, which makes the soil complex with a combination of clay, silica and limestone.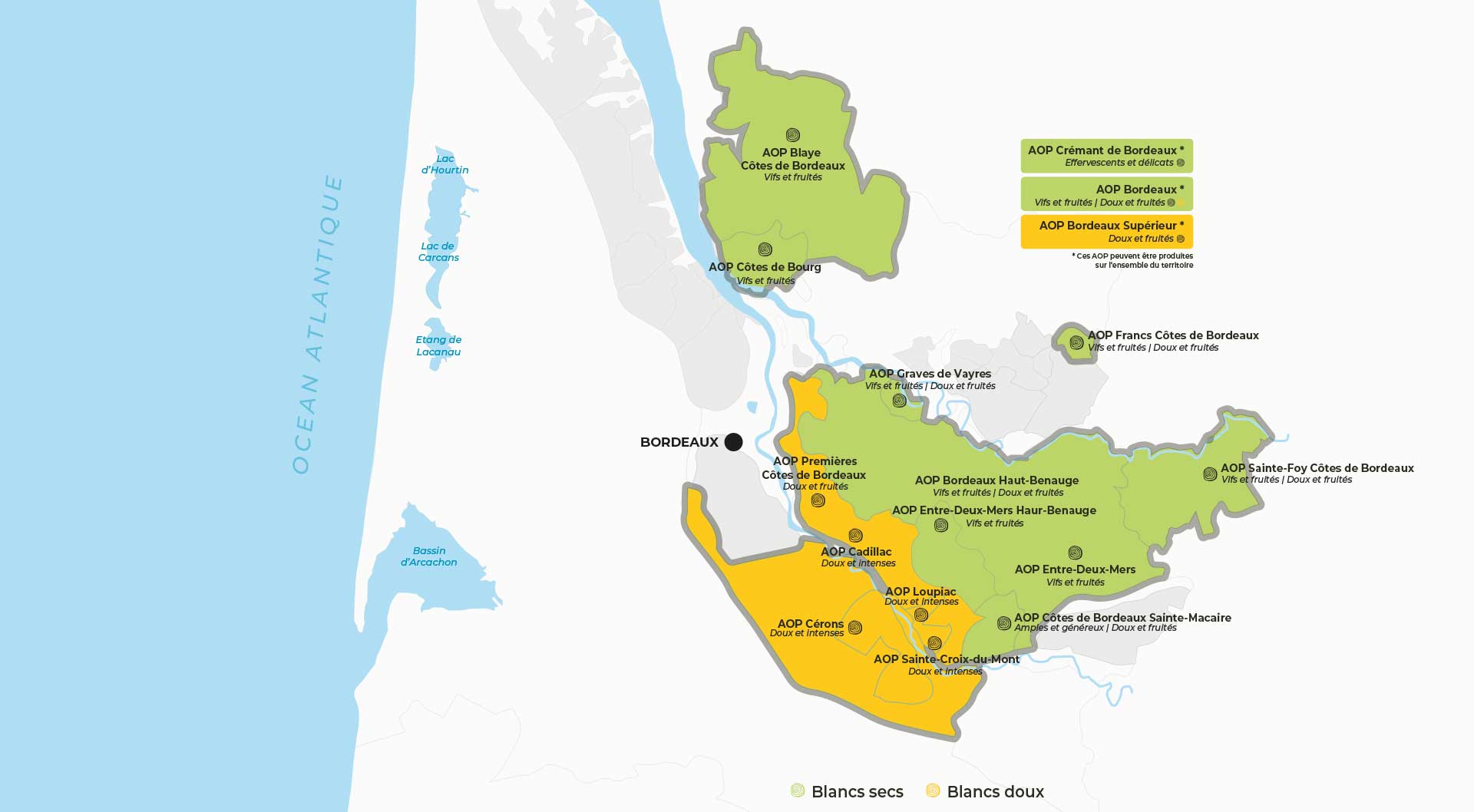 Bordeaux
Haut-Benauge

11,120 ACRES, INCLUDING 2224 FOR WHITE GRAPES

SÉMILLON, SAUVIGNON, MUSCADELLE