Graves
de Vayres
The Graves de Vayres wine region is located west of Libourne on the left bank of the Dordogne river and the right bank of the Garonne river. This area has an oceanic climate, with the vines significantly affected by the rivers leading to the sea. Covering 1730 acres, the appellation extends across the Vayres commune and the Arveyres plateau. The terroir comprises gravelly clay and sandy clay soils that produce red wines, dry white wines and sweet white wines. Graves de Vayres stands out for joyfully combining round and silky tannins with the minerality and sophistication of the gravelly soil. There are around 20 winegrowers, with two organic estates, five estates that are becoming organic, and 17 with HVE (High Environmental Value) certification. Graves de Vayres is known for the "Spirit of the Two Banks". This means it has a Graves terroir, hence the influence of the right bank (of the Garonne river), and a left-bank climate (due to where the appellation is located).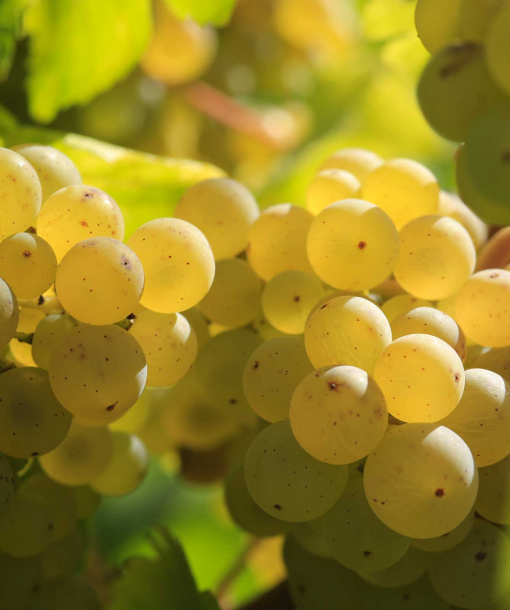 WINE FLAVOUR PROFILE
The dry white wines offer a generous aromatic bouquet that has fruity, floral and mineral elements, and is lovely and fresh on the palate. It's a beautiful balance!
Sauvignon-dominant wines go nicely with oysters and seafood, while those that are Sémillon-dominant work ideally with fish and cheese.
GEOGRAPHICAL POSITION
The soil is mostly gravelly, with some a mix of sand and gravel or clay and gravel thanks to the alluvium from the Massif Central deposited by the Dordogne river. This is a free-draining soil, which means there is no water. It's also a poor soil that produces small grapes, making the wines concentrated and powerful.
In other soils heavier in clay, the grapes are fuller, having been plumped up by the sunshine, and make suppler and fruitier wines.
In combination with this warm gravelly terroir, it's a factor that helps the grapes ripen.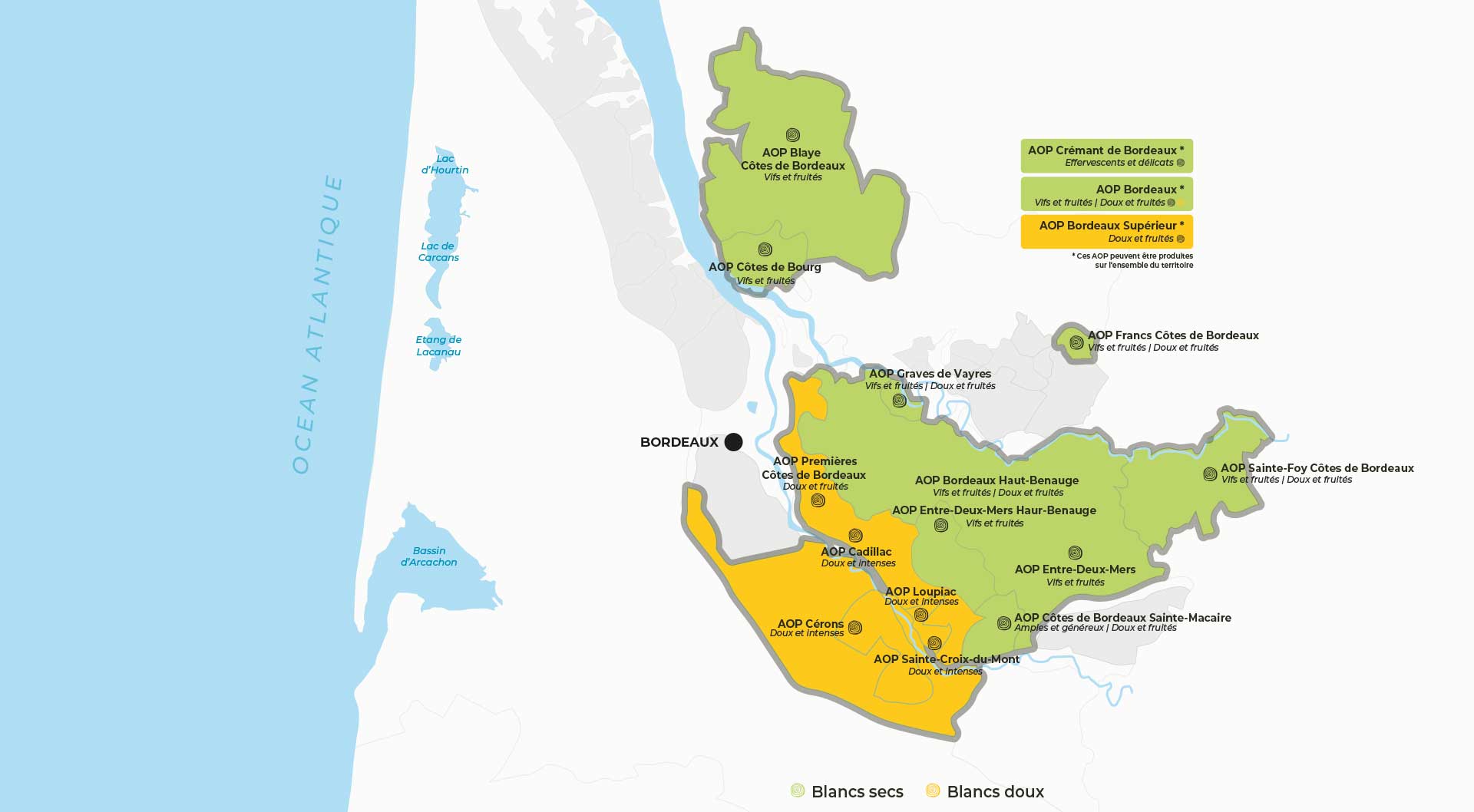 Graves
de Vayres

163 ACRES

SAUVIGNON, SÉMILLON, MUSCADELLE, SAUVIGNON GRIS