Sainte-Foy
Côtes de Bordeaux
On hillsides by the Dordogne river around the fortified town of Sainte-Foy-La-Grande, people from all walks of life share a passion for producing elegant and characterful wines.
WINE FLAVOUR PROFILE
The blend of Sauvignon, Sémillon and Muscadelle gives the dry white wines white floral and fresh fruit aromas. Their roundness, together with their slight acidity, are delightful on the palate. Delicious and full-bodied, they have a long finish with exotic fruit
notes. Meanwhile, the sweet white wines are soft and refined.
GEOGRAPHICAL POSITION
40 miles east of Bordeaux, in the outermost reaches of the Gironde region, Sainte-Foy Côtes de Bordeaux vineyards extend over 1977 acres across communes surrounding the picturesque fortified town of Sainte-Foy-La-Grande.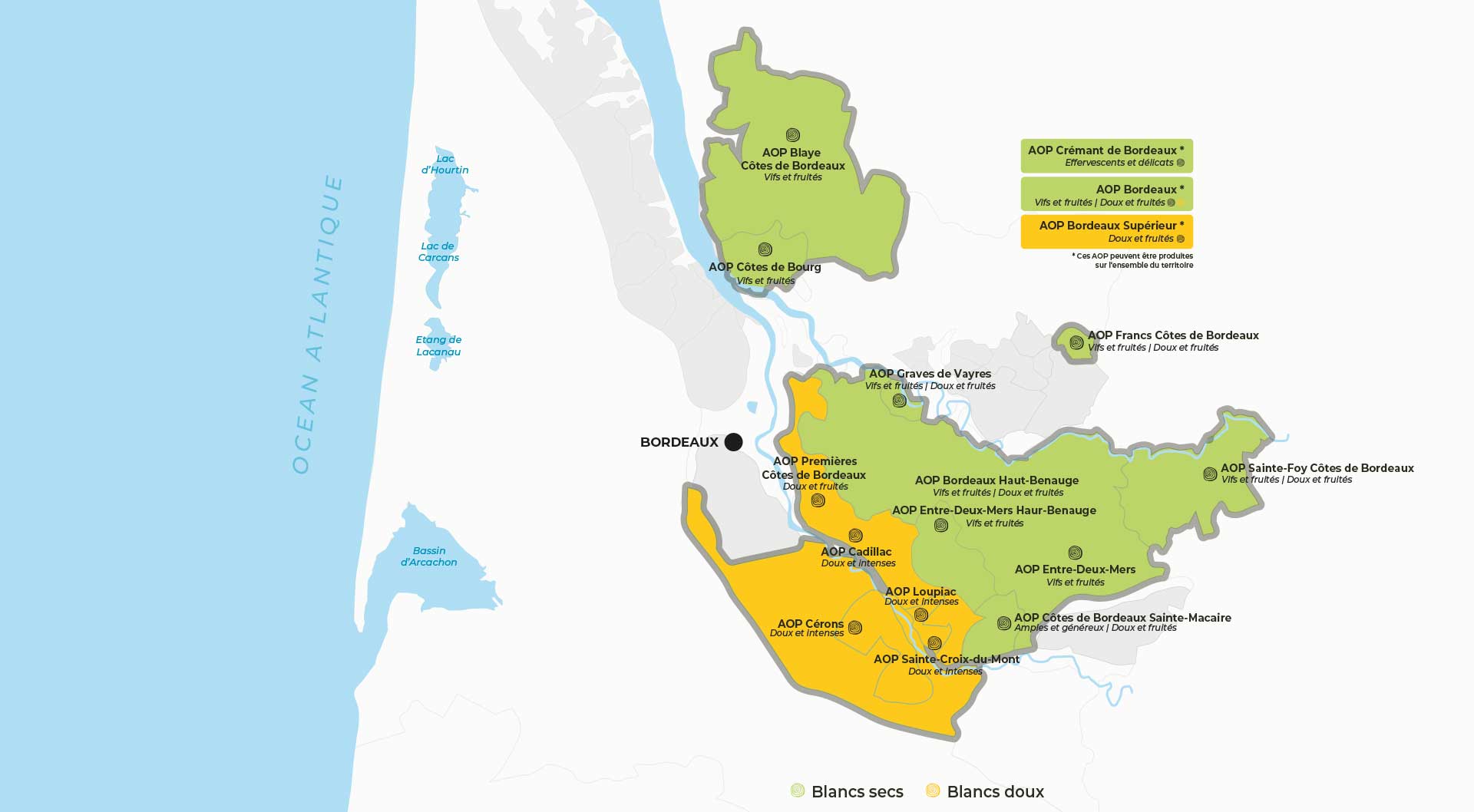 Sainte-Foy
Côtes de Bordeaux

1977 ACRES, INCLUDING 217 FOR WHITE GRAPES

SAUVIGNON BLANC, SAUVIGNON GRIS, MUSCADELLE, SÉMILLON, COLOMBARD, UGNI BLANC