Crémant
Although Crémant de Bordeaux has existed since the 19th century, it had to wait until 1990 to be designated an AOC and take its place among the great wines of Bordeaux. Like its cousins from Alsace, Burgundy and Champagne, it's made using the "traditional method"
developed by famous Benedictine monk Dom Pérignon.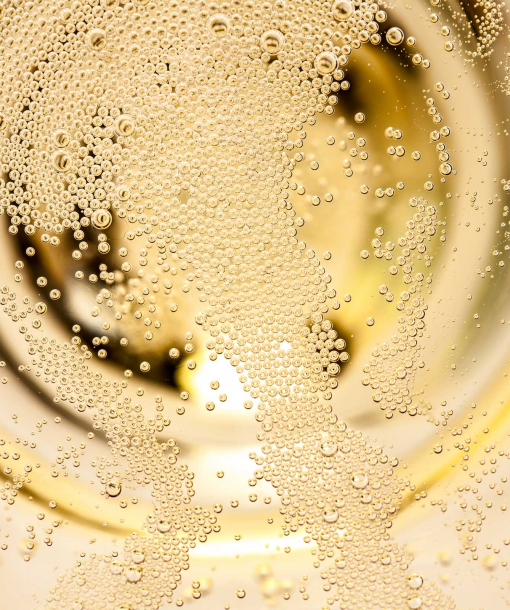 WINE FLAVOUR PROFILE
Crémant de Bordeaux always has a celebratory feel with its small bubbles, sparkling robe and long-lasting mousse. Served chilled, it's the ideal way to start the evening and create a buzz. While it makes a wonderful aperitif, it can also accompany a variety of dishes (white meat, cheese and pastries) thanks to its temperament, liveliness, and aromatic freshness.
GEOGRAPHICAL POSITION
Crémant de Bordeaux can be produced anywhere in the Bordeaux wine region.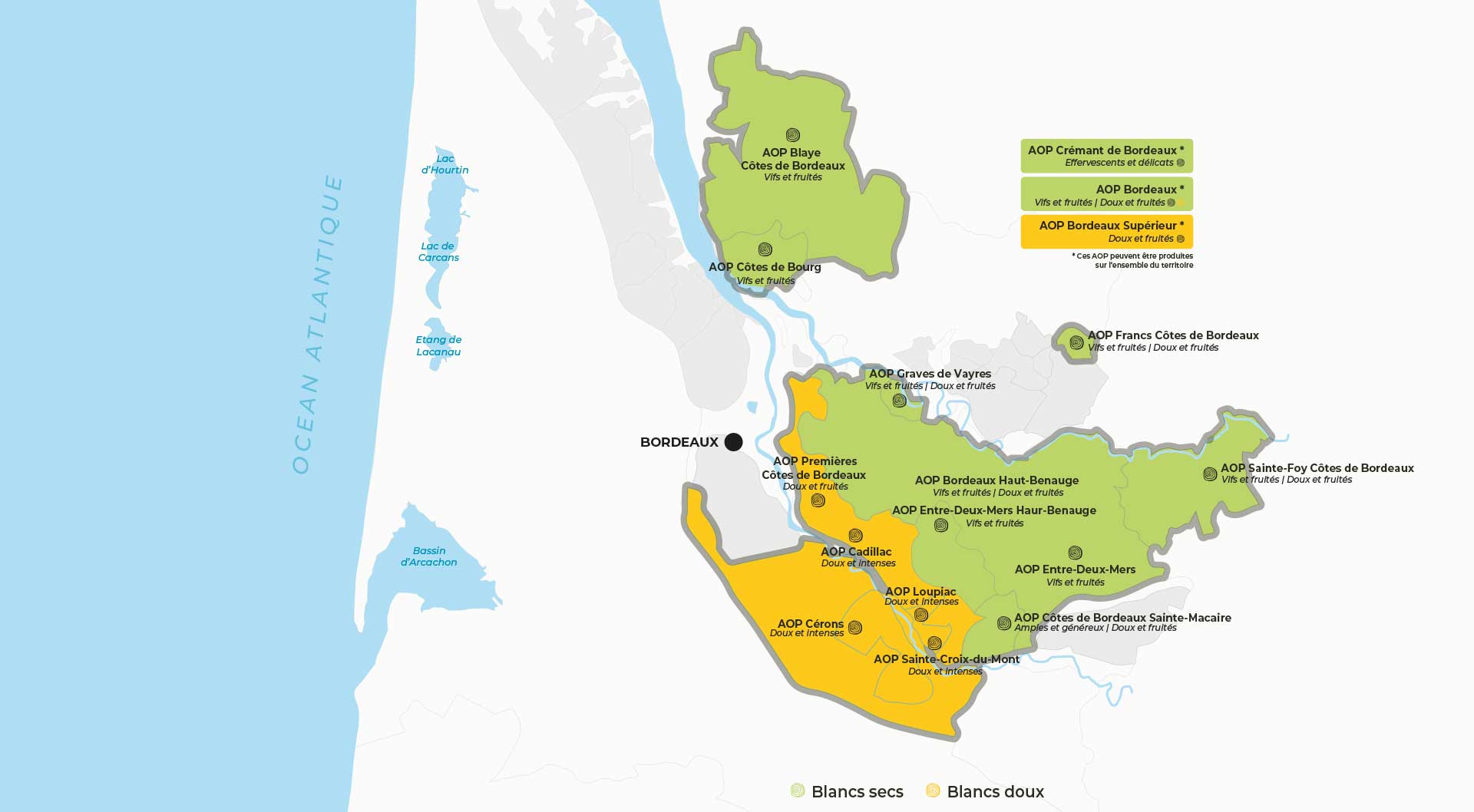 Crémant

1952 ACRES

SAUVIGNON BLANC, SAUVIGNON GRIS, SÉMILLON, MUSCADELLE, UGNI BLANC, COLOMBARD, MERLOT BLANC, CABERNET FRANC, CABERNET SAUVIGNON, CARMÉNÈRE, COT, MERLOT, PETIT VERDOT