Bordeaux
Sec
Bordeaux Blanc wines are characterised by their delicate fruity nature (apricot, citrus and peach) accompanied by floral notes (box, broom and acacia flower). The wines aged in barrels are sometimes associated with toasted, buttery and grilled aromas. These lively and fresh wines are well worth a try. They are mainly made with Sauvignon Blanc or Sauvignon Gris, Sémillon or Muscadelle grapes.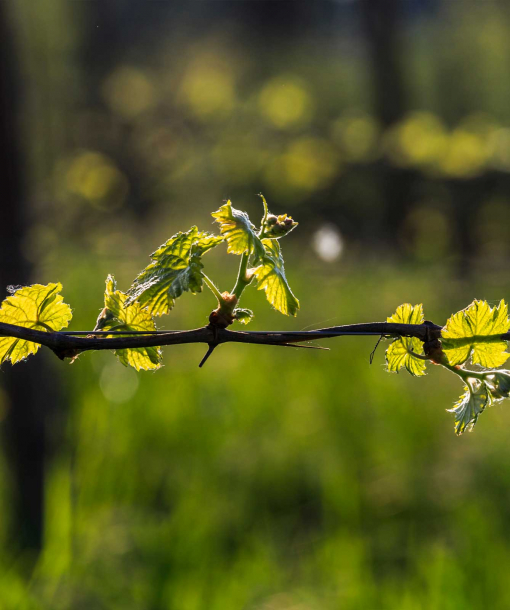 WINE FLAVOUR PROFILE
These wines have delicate fruity and floral aromas. From aperitif to dessert, their joyful freshness puts you in mind of picnics on the grass and big groups around a table of oysters or other seafood. Their sophistication also goes perfectly with simple poultry or cheese.
GEOGRAPHICAL POSITION
Bordeaux Blanc Sec can be produced anywhere in the Bordeaux wine region.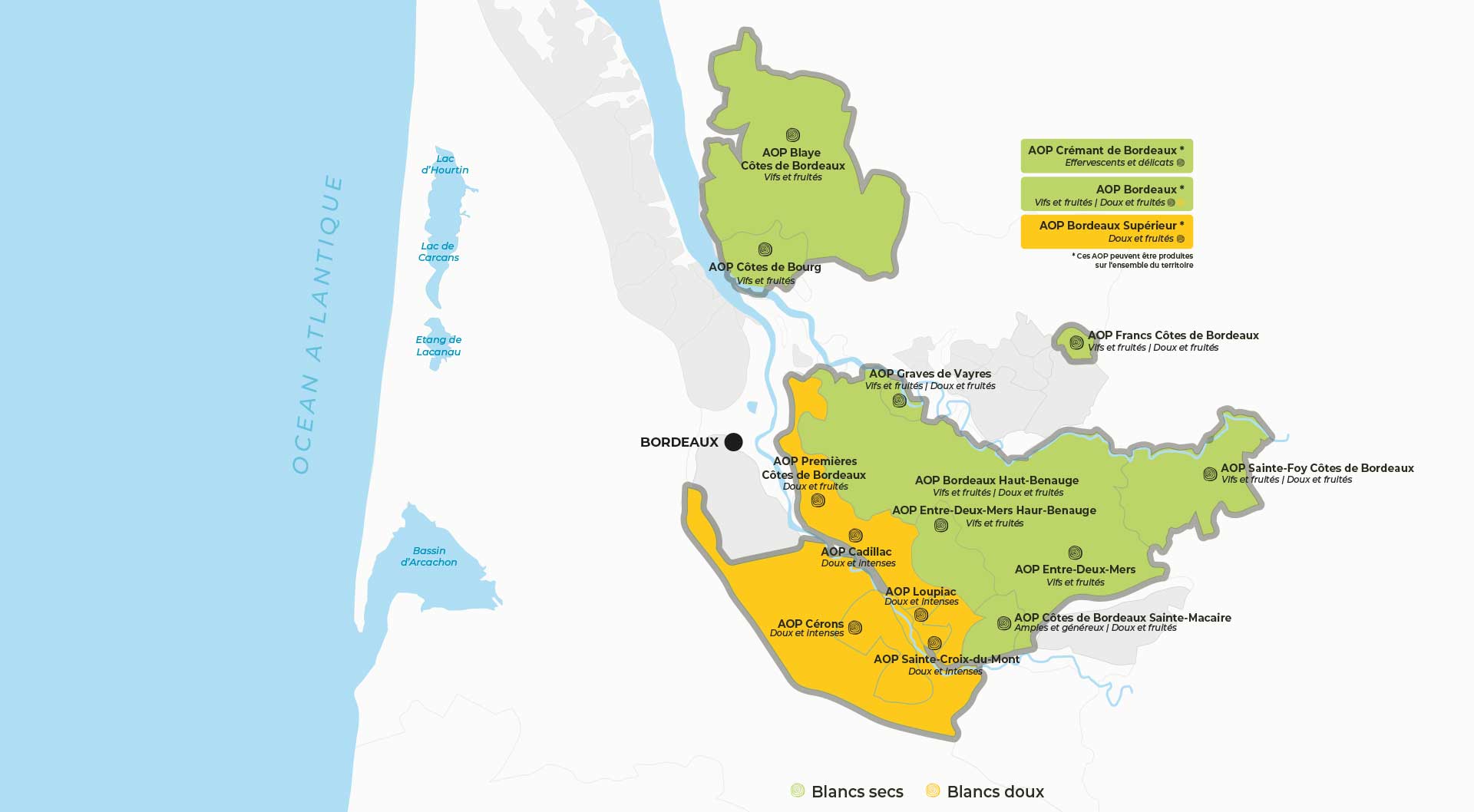 Bordeaux
Sec

11,698 ACRES

SAUVIGNON BLANC, SAUVIGNON GRIS, SÉMILLON, MUSCADELLE, UGNI BLANC, COLOMBARD, MERLOT BLANC, ALVARINHO, LILIORILA