BORDEAUX
SUPÉRIEUR
Light, sophisticated Bordeaux Supérieur wines are a sweet indulgence you can store in your cellar. They feature a beautiful, light-drenched, golden yellow color. The nose of a Bordeaux Supérieur white blends flower aromas with citrus notes, particularly lemon, mandarin, and orange. On the palate, the Bordeaux Supérieur white is balanced, supple, and wonderfully full-bodied.
FRUITY, WITH A LIGHT, REFRESHING TASTE
Made from overripe grapes, Bordeaux Supérieur white is just the thing for a pre-dinner drink... It also lends a touch of nuance to the most decadent desserts.
GEOGRAPHIC LOCATION
These sweet wines come from all over the Gironde wine region, known for producing high-quality sweet white wines. The grape varieties included are Sémillon, Sauvignon, and Muscadelle. The wine matures over a period of 6 to 18 months, in either vats or barrels, depending on the wine.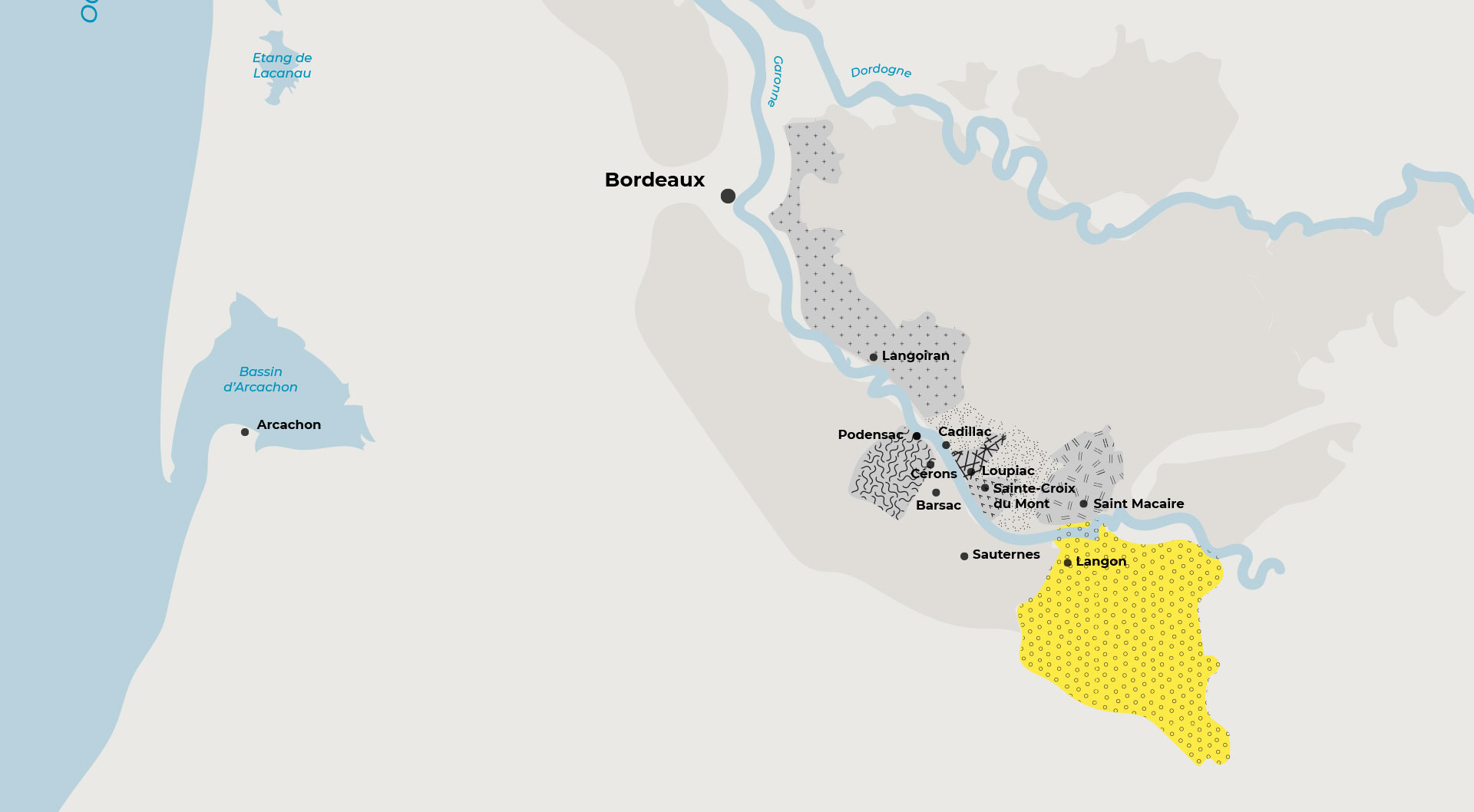 BORDEAUX
SUPÉRIEUR

40 000 ACRES

SÉMILLON, SAUVIGNON, AND MUSCADELLE.
OPEN SPACE
VISITS & ANECDOTES
#1

Sweet or dessert wine

It is up to Nature to decide whether each year's Bordeaux Supérieurs will be "sweet" or "dessert" wines.

#1

Worth savoring...

...as a pre-dinner drink or with a sweet and salty salad. They also make a fine complement to some kinds of fish, cheese, fruit compotes, and fresh fruit.

#1

A Gigantic PDO!

The Bordeaux Protected Designation of Origin, Bordeaux Supérieur, is the largest PDO in France – or anywhere in the world – covering an area of some 98,000 acres and producing 2,000,000 hectoliters of wine annually. This PDO is a regional designation, bringing together the 56 designations that make up the Bordeaux wine region.