Francs
Côtes de Bordeaux
Formerly known as Bordeaux-Côtes-de-Francs, this appellation is one of Bordeaux's smallest. The terroir is set on some of the highest hills in the Gironde region, with mainly clay-limestone and marly soils. Because of the altitude and more continental position, the winters are colder and the summers are warmer. Francs-Côtes-de-Bordeaux is now 50% organic, with two-thirds of estates set to become so.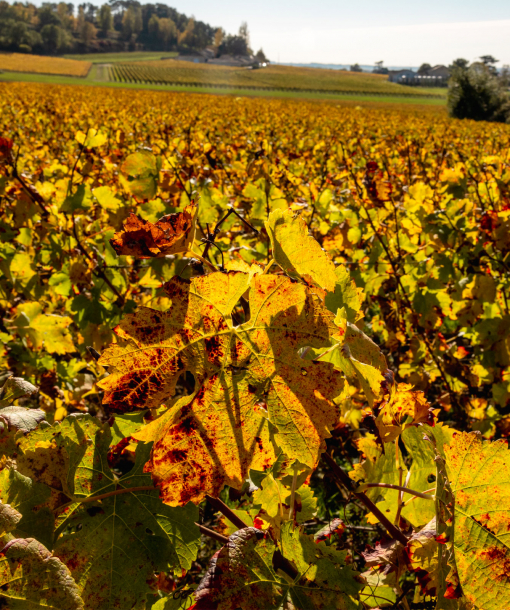 WINE FLAVOUR PROFILE
Francs wines have a yellow robe with hints of green. Their complex and intense nose develops honey, pineapple and citrus notes as they mature, and they are rich, fruity and lively on the palate. Over time, they become more elegant and full-bodied.
GEOGRAPHICAL POSITION
Francs-Côtes-de-Bordeaux is a small appellation east of Libourne, around 30 miles north-east of Bordeaux. This is the region's most continental area and it marks the border between Gironde and the Dordogne.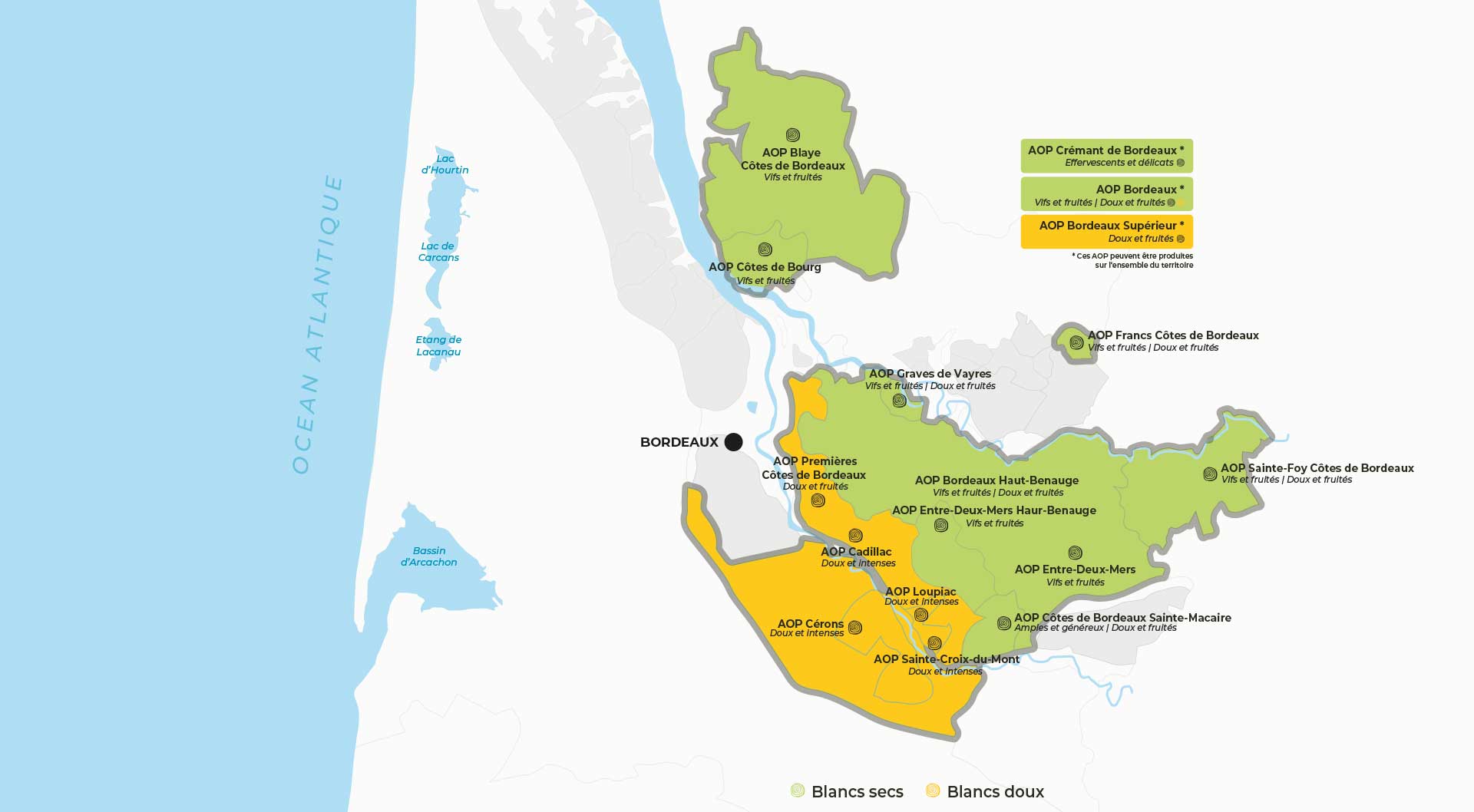 Francs
Côtes de Bordeaux

395 ha dont 19ha en blanc

Muscadelle, Sauvignon Blanc, Sémillon